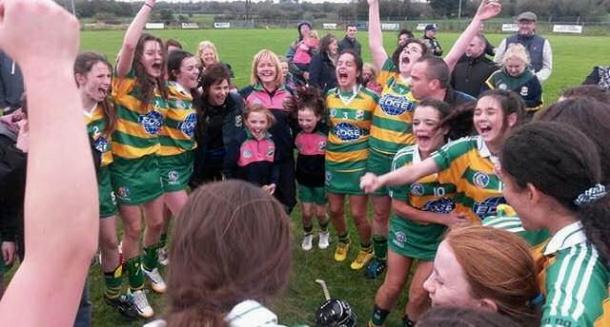 It took 37 years but the Minors have brought the cup back to Edendork.
All roads led to Killyman on Sunday 5th October 2014 for the "clash of the ash" with near neighbours Eglish. Although it was an early start - 12 noon - the girls were well prepared and in great form.
There was a great number of spectators who were thoroughly entertained from the whistle. Although Eglish started with a quick and unexpected goal and the blow of a disallowed goal to equalise, the girls showed great skill and determination to keep the pressure on.
The scores were level at half time but Edendork took control in the second half with some fabulous goals and points! Goalkeeper Maeve Maxwell won the Player of the Match with her fantastic saves!
Congratulations to the girls and their mentors Tony Cassidy, Tracey McGahan and Harold Herron.